Limited Time Citizenship Opportunity
While The Republic of Slowjamastan will not be publicly offering citizenship on a wide-scale basis until mid-2022, the Ministry of Foreign Affairs is currently offering limited citizenship opportunities to selected individuals.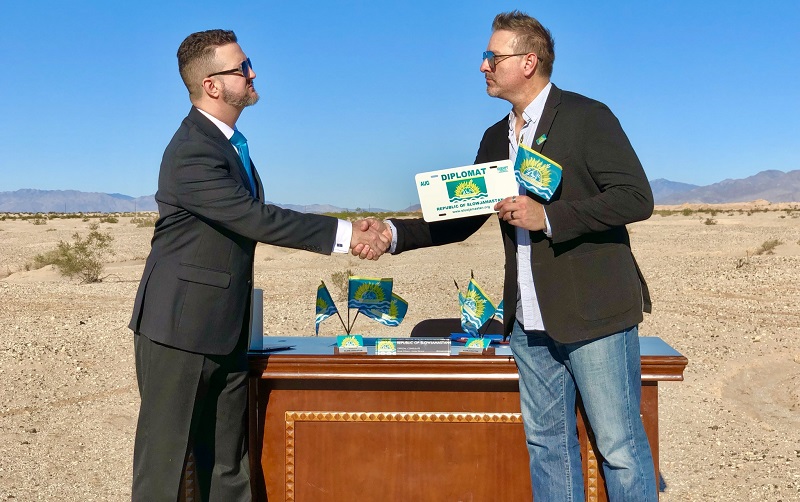 OBJECTIVE: We are quietly building The Republic of Slowjamastan behind the scenes and, by design, will not debut our nation until all the pieces are in place. When that time comes, we have a very heavy and aggressive rollout plan to introduce The Republic of Slowjamastan to the world – this includes international press, not limited to television, radio and newsprint. Until then, we will be offering citizenship to a very limited amount of applicants. These applicants will hold the responsibility of helping us build the nation and prepare it for its public debut. This initial group of citizens will assist in constructing a digital footprint online for The Republic of Slowjamastan. This is as simple as subscribing to and engaging in discussion with our social media channels and leaving reviews for our nation on respective websites and networks. Members of this group may also be invited to participate in internal and confidential meetings, be asked to share ideas with our government and participate in discussions and planning sessions. For those citizens who are able to join us on location, they will be invited to experience Slowjamastan before the general public, on the ground and within its borders.
REQUIREMENTS: Below are the requirements for citizenship for The Republic of Slowjamastan.
1. Sign up for our Citizens-Only Newsletter below. It's how The Sultan will communicate, one-on-one to citizens, privately. We will NEVER, EVER spam you or sell/giveaway your personal info. Sultan-swear.

2. Subscribe to/follow all* of the nation's social media accounts:
Slowjamastan Instagram
Slowjamastan Facebook page
Slowjamastan Consulate Facebook page
Slowjamastan Twitter
Slowjamastan YouTube
Slowjamastan consulate LinkedIn page
*if you don't have accounts with all of the platforms, it's okay.
3. Complete application in full (below). After you submit the application, you are not done! Kindly follow the additional instructions and requirements below.
4. IMPORTANT: Submit one passport photo (digitally). Photo must meet standard passport photo requirements (Must have a white background and subject must face the camera directly, with both ears visible, etc.) This may be taken at home against a white wall with good lighting, or at any establishment that offers passport photos. Email photo to: info@slowjamastan.org
5. BONUS – NOT MANDATORY
If you really love us, kindly submit reviews on at least THREE of the following accounts:
Republic of Slowjamastan on Google
Republic of Slowjamastan on Facebook
Republic of Slowjamastan on Yelp
Consulate of The Republic of Slowjamastan on Google
Consulate of The Republic of Slowjamastan on Yelp
Consulate of The Republic of Slowjamastan on Tripadvisor
Consulate of The Republic of Slowjamastan on Facebook
Consulate of The Republic of Slowjamastan on merchantcircle
Please see existing reviews for examples. Reviews should be fun and creative.
This is a very exciting and special opportunity. Please allow between 48-hours to 60 days for approval (or denial). We look forward to welcoming you into our nation.