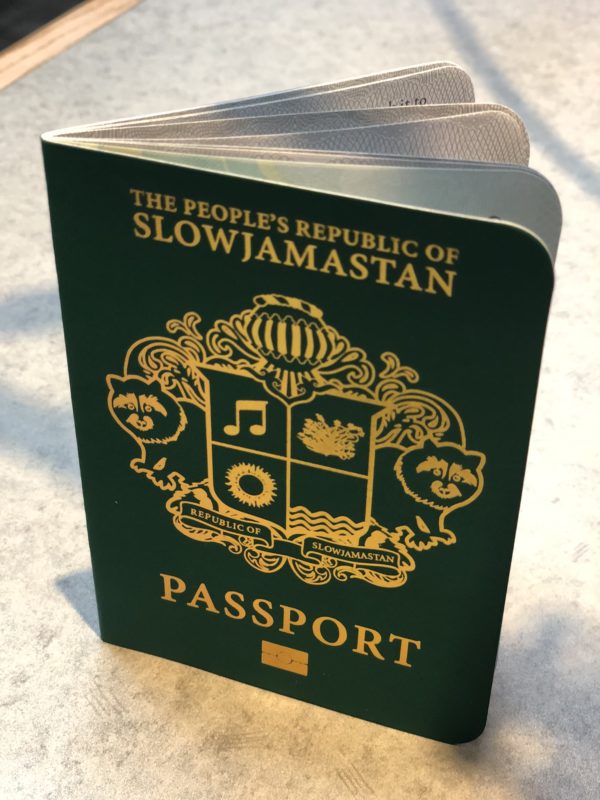 Passport
Make it OFFICIAL – with your very own Slowjamastan Passport!
This 100% authentic passport from the Slowjamastan Ministry of Immigration rivals any other nation's! It includes durable cover pages, a custom data page (with your photo and info) and 16 blank pages for stamps and visas. It's valid for ten years.
Please note: This passport is not yet accepted in most countries, although the list of nations who accept this passport is growing every day. Do not attempt to use this passport in countries that are not included on our approved list, or risk fines and/or imprisonment. The passport is accepted in The Republic of Slowjamastan, and that's really all that matters, right?
After we receive your order, we'll email you to confirm passport details (name, DOB, photo, etc.)
Please allow 1-2 weeks to receive your passport.
You can Venmo $29.99 (24.99 + $5 shipping) to @sundaynightslowjams or use the Paypal link here: