Republic of Slowjamastan Postage Stamp Collector Series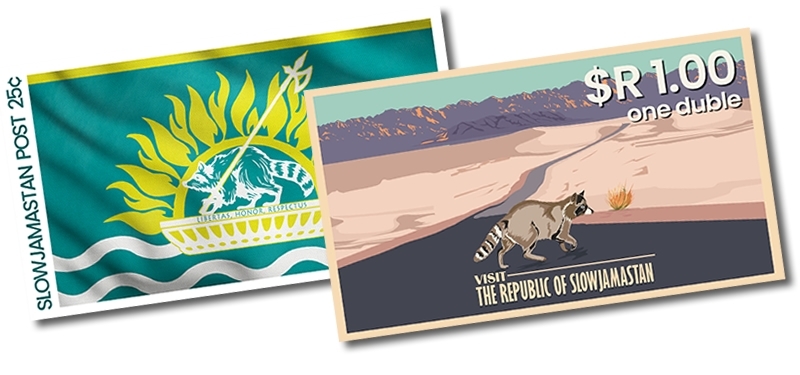 Collect the first two stamps issued by The Sultan!
Our collector pack includes 12 stamps: (6) 25¢ stamps and (6) $1.00 Duble stamps.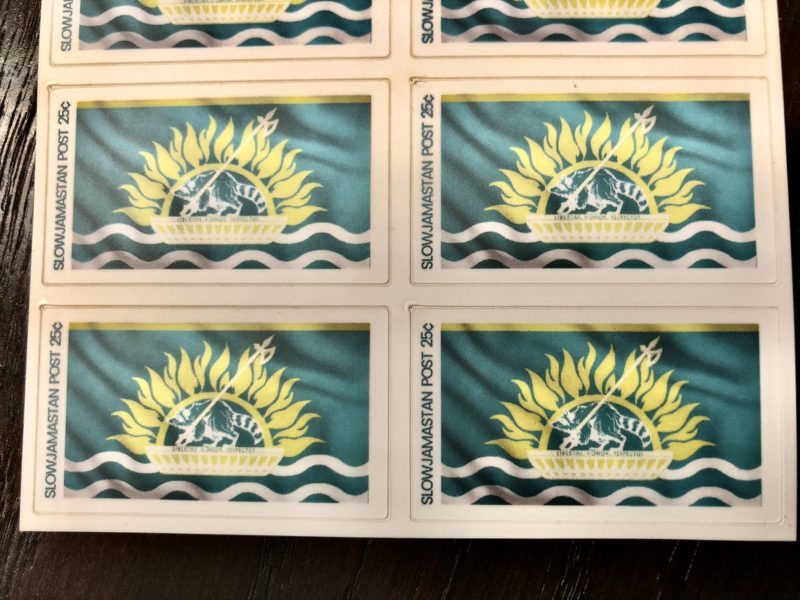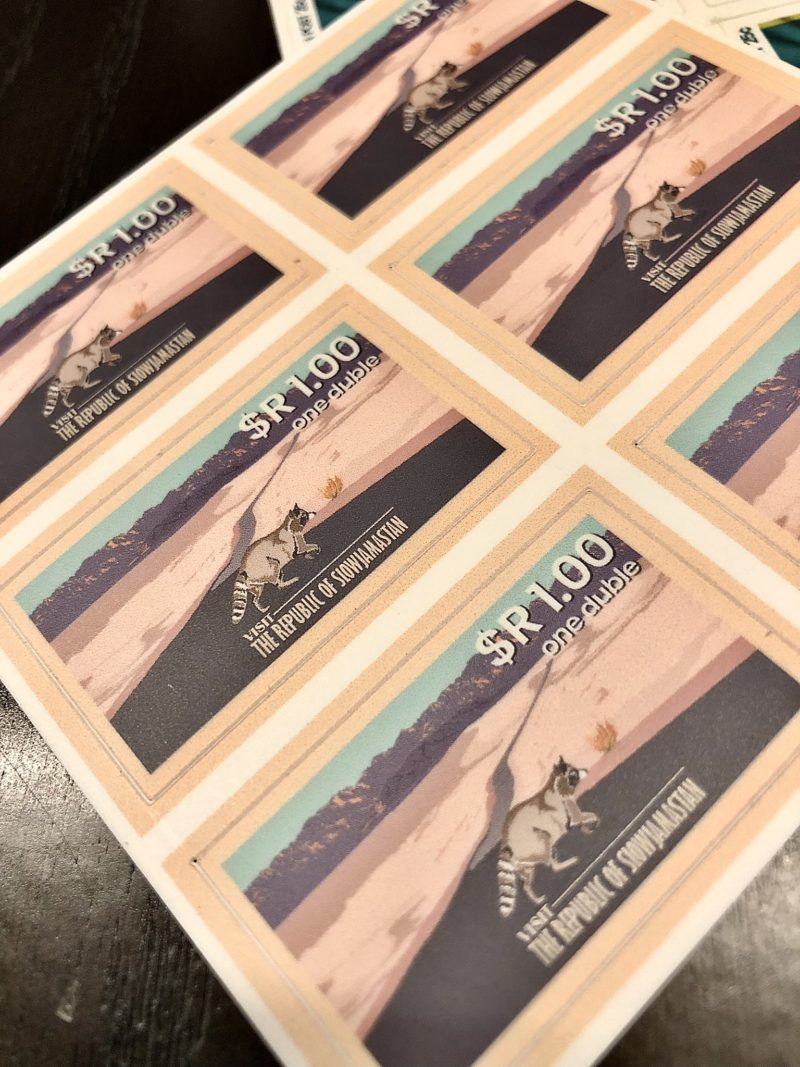 Please note: These stamps are not USPS stamps and may not be used to mail letters or parcels inside the United States.
They are accepted inside Slowjamastan. But why would you want to use them? They're too pretty!
This is a limited run – grab these before they're gone!
$9.99 USD